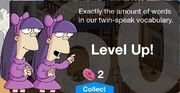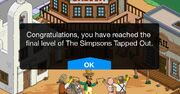 The level 60 update was released on May 18, 2016. As explained in the Card Handy questline, level 60 is the last level to add new content. However, players can still reach higher levels by collecting enough Experience.
Items and characters unlocked or related to level 60.
Pages in category "Level 60"
Media in category "Category:Level 60"
Ad blocker interference detected!
Wikia is a free-to-use site that makes money from advertising. We have a modified experience for viewers using ad blockers

Wikia is not accessible if you've made further modifications. Remove the custom ad blocker rule(s) and the page will load as expected.