Treehouse of Horror XXVI Promotional

Tasks Available

Characters

None

Costumes

None

Buildings

Decorations

Release Date

October 21, 2015
Treehouse of Horror XXVI Promotional is the twenty-forth promotional for The Simpsons: Tapped Out. It was released on October 21, 2015. It ended on October 26th but players had until November 26 to complete the quest.
Episode synopsis
Treehouse of Horror XXVI is an upcoming episode of Season 27. In one of the segments of the episode, Sideshow Bob will kill Bart, only to not know what to do with himself after completing his mission in this segment "Wanted: Dead, Then Alive".
Other segments include "Homerzilla", a parody of Godzilla and finally the kids get superpowers in "Telepaths of Glory", Where the Simpsons kids gets superpowers based on their intelligence.
New Content
Returning Content
Promotional Images
Video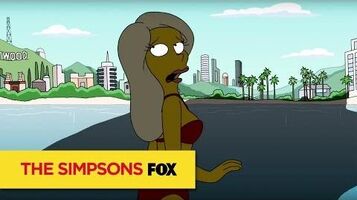 Trivia
Gallery
Ad blocker interference detected!
Wikia is a free-to-use site that makes money from advertising. We have a modified experience for viewers using ad blockers

Wikia is not accessible if you've made further modifications. Remove the custom ad blocker rule(s) and the page will load as expected.